Foshan Nanhai Zhujiang Reduction Gear Co.,Ltd
Foshan Nanhai Zhujiang Reduction Gear Co.,Ltd(the "Company") was established in Late 1980s, located in Nanhai District, Foshan City, Guangdong Province,We have around 280 employees, technical engineers are up to 30, 10 of them are senior engineer.accounting land area of 50,000 square meters, construction area of 45,000 square meters, the company specializes in the production of various types of gearbox, we are one of the larger gearbox manufacturer in the South China.
Speed reducer is a power transmission mechanism, the use of the speed converter gear, the number of rotations of the motor is decelerated to the desired number of rotations, and give a larger torque mechanism. The mechanism for transfer of power and movement, gearhead wide range of applications. Transmission job application from large power, to a small load, precise angle transmission gear can be seen the application, and in industrial applications, having a reduction gear and the torque increase function. It is widely used in speed and torque conversion equipment.
In recent years, the company has continuously upgraded the processing equipment and testing equipment
In the past five years, the company constantly on the processing equipment and testing equipment to upgrade the existing main processing equipment for vertical / horizontal machining centers, CNC grinding teeth / hobbing machine, CNC lathe / milling machine and so on nearly 200 stations and 70 sets of precision equipment Normal processing equipment, and equipped with gear testing centers, coordinate testing center and other high-precision testing equipment to monitor the condition of the workpiece, and with the development of enterprises continue to optimize the machining process structure and product structure. Company processing equipment and equipment advanced and scale in the domestic counterparts, especially in Guangdong province, is a rare and unique advantages. In NC, procedures and other advanced equipment and technology to ensure the stability of workpieces maintained at a certain high level, so the company's products are widely distributed consumer groups in woodworking machinery, glass machinery, food machinery, packaging machinery, ceramic machinery, power industry and a series of general machinery industry, and has made the market for our products quality and stability of the generally recognized.
The company is constantly developing new products each year, we have a number of national patents, provincial and municipal science and technology achievement award, "private technology enterprises in Guangdong Province", "Eagle plans to" focus on supporting enterprises, "China Credit Enterprise certification system demonstration alone" "Foshan A standardized management of safety production enterprises", "quality brands", "quality supplier members" honor.
Over the past 30 years, people in Zhujiang have always been devoted to the production and sales of reducer from top to bottom
30 years of top-down Pearl who always care management reducer production and sales, the relentless pursuit of brand products, with performance improving the image of the concept of gear, the products have been sold to various regions and cities across the country, the majority of users.
Qualification certification
WeChat official account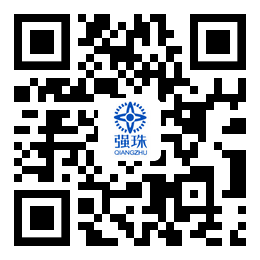 Address: Xingye North Road, Nanhai Economic Development Zone (Beiyuan), Shishan town, Nanhai District, Foshan City
Zip code: 528225
Tel:

+86-18929924201(Manager Tang)




Fax: 86-757-86717052 86783598
LISTEN TO THE VOICE OF EVERY CUSTOMER